Welcome to Zenshinkan Dojo
Zenshinkan Dojo - The Worcester Institute for Zen and Aikido is a not-for-profit organization that originated under the leadership of Edward Haupt, Sensei in 1989 in a small barn in Rutland, MA.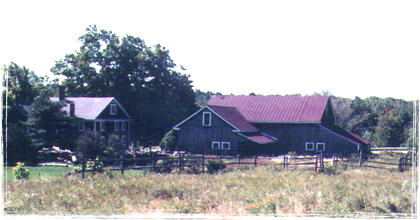 (original Dojo)

We have been widely known as Zenshinkan Dojo since our founding, though our leadership and business name have changed over the years. This name, "Zen Shin Kan", means "A place of the Way, where the spirit is to transcend life and death", and is a reflection of the sincerity of the training offered here and our commitment to integrate Zen (meditation) and Budo (martial way). This focus on integrating a unique blend of martial arts training with meditation is complemented by our programs in fine arts. We use this training model, traditionally called "Zen – Ken – Sho" for meditation – martial arts – fine arts, our rich dojo culture and world-class instruction to set our students on a path to realizing their most authentic self.

The form of Budo in which we train is Aikido, a non-competitive, traditional, Japanese martial art that teaches us to deal with aggression in the most harmonious and peaceful means possible. Training in Zen is offered concurrently to create a curriculum for discovering the true nature of the person on the path or following the Way. Lastly, Ikebana, the art of Japanese flower arrangement, is a fine art where developing presence and manifesting beauty and harmony are essential. All activities in the dojo are supported and supervised under the guidance of qualified instructors. Training at Zenshinkan Dojo is not limited to Budo, Zen and fine arts. Samu (service) is a significant part of our training and allows us to contribute to something that is greater than ourselves. This service takes the form of cleaning the dojo, volunteering your time and talents, and helping the community prosper and grow.

The culture at Zenshinkan Dojo is one of sincere personal inquiry coupled with the joy of being a member of a supportive community. As students enter the dojo they are expected to be mindful of their words, actions, and how they operate in and around the dojo. Attention is given to the smallest concerns; many have to do with politeness, others with safety. This creates an environment where the student can begin to engage in meaningful development. We take great care in maintaining an optimal training environment where you will feel supported, encouraged and challenged.

As a student of Zenshinkan Dojo you are a member of a larger family of Aikido and Zen practitioners from across the United States and internationally. Your participation in local, regional and national seminars allows you to discover your place in this greater community and to gain a vision of the significance of your training.

All persons who are interested in participating at Zenshinkan Dojo are welcome to come and watch a class or join us for Zen meditation. We look forward to scheduling your visit, please feel free to contact us at your convenience.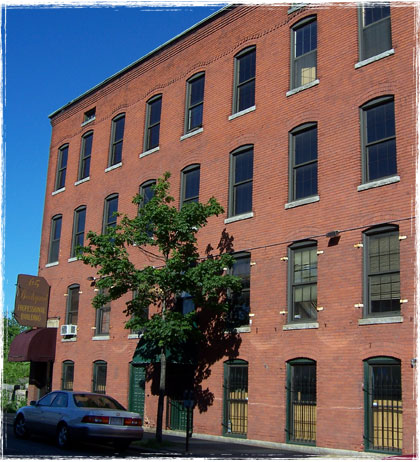 (current dojo)

"Sincere (authentic) compassion arises from the deepest inquiry into  the nature of life and death."

- Edward Haupt Sensei,
Founder, Zenshinkan Dojo